Attention Christ followers who want help getting unstuck to pursue your God-given dream!
Discover How To Create, Clarify, And Re-Ignite Your Dreams By Having Right Thinking, The Right Thing, Right People, and The Right Place, And Right Timing
Experience True Freedom As You
Give God Total Control Of All Of Your Plans

Click the play button to watch the video replay for Help I'm Stuck with Dr. Sandra Steen


While on your path to pursuing your God-given dream, have you ever reached a point of feeling stuck?
You had the destination in mind and you thought you were clear in your pursuit; however, something happened that caused you to feel unclear about your forward movement.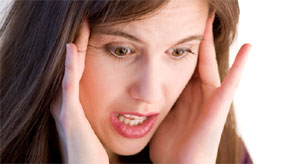 Most, if not all dreamers will reach this place at some point during their journey; and understanding how to evaluate this season is critical.
There are times in our life that chaos enters because we lose the clarity of our mission and Kingdom assignment. There can also be the need to experience true freedom, as we give God total control of all of our plans.
Everything, including your dream, has an appointed time. Like a butterfly in a cocoon, the pressure of pushing is propelling your wings and your flight. You will reach the appointed destination, if you don't give up! God promises a good outcome for our lives, and it will happen as we take advantage of the opportunity to evaluate the details according to His original plan.
If you ...
Feel a lack of motivation while pursuing your dream
Have lost clarity of your mission
Are watching others progressing while you feel stagnant
Are wondering about your Kingdom assignment
OR feel like giving up
... then you are invited to...

Help I'm Stuck Coaching Program
Creating, Clarifying and Re-Igniting Your Dreams

The purpose of this coaching program is to help you get unstuck and pursue your God-given dream.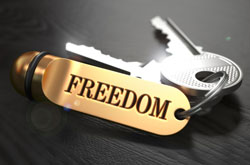 This training will help you to:
Get unstuck, if you've been delayed
Move faster, if your speed isn't what it could be
Receive God's provision if you have lack
Get the breakthrough you need
In this training, you will learn about:
Session 1: Right Thinking
Proverbs 23:7 - For as a man thinketh in his heart, so is he...
The objectives for this session are to help you:
Get the Mindset that Drives your Dream for Life
Create the Winning Mindset that Guarantees Godly Success
Reveal and destroy blind spots that hindered your growth in the past

Session 2: Right Thing
Jeremiah 1:5 - Before I shaped you in the womb, I knew all about you...I had plans for you...
The objectives for this session are to help you:
Define the Core Values that will drive your Dream
Create an impactful Mission Statement that will guide you in work and Life
Design a Proverbs Life Plan automatically approved of God

Session 3: Right People
Proverbs 27:17 - Iron sharpens iron, and one man sharpens another.
The objectives for this session are to help you:
Identify the Four Critical Relationships for your next level and where to find them
Learn the powerful communication skills that guarantee you will win friends and Influence people
Create a powerful multi-generational plan that ensures legacy

Session 4: Right Place
Genesis 2:7-8 - And the Lord God planted a garden toward the east, in Eden; and there He "placed" the man whom He had formed.
The objectives for this session are to help you:
Determine the skills to always know you are in the right place
Understand how to quickly correct wrong placement
Identify your Places of Provision and How to Live There

Session 5: Right Timing
Habakkuk 2:3 - Still the vision awaits its appointed time; it hastens to the end - it will not lie. If it seems slow, wait for it; it will surely come; it will not delay.
The objectives for this session are to help you:
How to establish a Timeline for your Dream that keeps you on track
When to hold on and when to let go for movement
Creating a strategy for every season of your Dream

Bonus How to Properly Brand You and Your Dream
Featuring: Branding Specialist Michelle Renee Harden (Houston, Texas)
Author of the Book: Whatever you do, Brand YOU!
Founder of Kingdom View Ministries
Certified Life-Coach and Brand Master
Founder of Naomi's House and Sisterhood Activated
The objectives for this session are to teach you how to:
Create a brand plan of action that works
Establish a brand that creates instant Credibility
Avoid the pitfalls of re-branding
To receive this bonus, you must sign up by 6 pm Eastern Time on May 31, 2021.

Bonus Launching On-Line
Creating an On-Line Launch for your Dream
Featuring: On-Line Launch Specialist Marques Holmes
Founder of LeaderCast Houston, TX
Certified Business Coach
Creator of Several Major Launches
Corporate Business Development Specialist
During this session, you will learn:
Why it's important for you to have an on-line presence
Best practices when it comes to on-line
How you determine when not to use on-line
Examples of on-line branding
Where you should go if you're not sure what to do

Bonus: 2-for-1 Special
If you sign up by 6 pm Eastern on Wednesday June 8, you will also receive a 2-for-1 special, meaning you can invite a friend or family member for free and take this journey together.
That will enable you to give this webinar as a life transforming Christmas gift to a family member or friend, and partake together in this exciting journey to get unstuck.
This special will allow you to save 50% off our already reduced price if you are willing to do a little bit of work to find another person to participate with you.
To receive the 2-for-1 special, only one person should sign up and pay below. After signing up, that person will receive an email within 72 hours with instructions for the second person to sign up for free. If choosing to split the cost, the two people are then responsible for arranging the compensation with one another. With the 2-for-1 special, only one of the two people is allowed to make the payments for this course online.

How This Training Program Works
This 5-lesson class was previously recorded live. When you enroll, you will receive immediate access to all the recordins and other resources.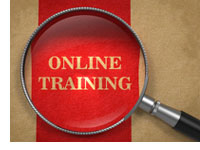 The goal of this course is to help you get unstuck and pursue your God-given dream.
The live group training sessions are hosted online via webinar. If you miss a live session (or all of them for that matter), that is OK because we have replays for each session. After each class, you will be asked to complete a few action steps.
Here are the 5 main lessons::
Session 1: Right Thinking
Session 2: Right Thing
Session 3: Right People
Session 4: Right Place
Session 5: Right Timing
As a member, you will have access to a private member site with video and audio replays, presentation outlines, PowerPoints, and relevant bonus resources to reinforce and supplement what you are learning during the live weekly coaching/training sessions.
It's great to know you can easily participate in this training from the comfort of your own home, your office, or wherever you happen to be in the world. All you need is a phone, tablet, or computer with a reasonably fast internet connection.
100% Satisfaction Guarantee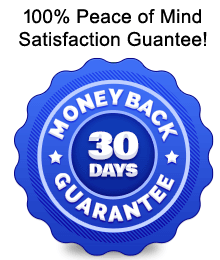 If you are not delighted with the training and the results you experience, simply email us within 30 days of when you sign up and we will either reconcile the problem or gladly refund all your money.
You have nothing to lose and much to gain.
Your success is our success and vice versa!

Summary of What You Get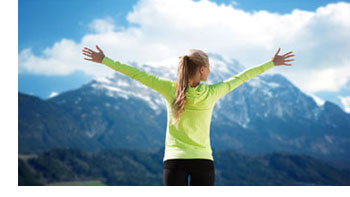 Live coaching program starting Thursday June 9 at 4 pm Eastern
Session 1: Right Thinking
Session 2: Right Thing
Session 3: Right People
Session 4: Right Place
Bonuses
A $295 savings off the normal price
Bonus Session 5: Right Timing
Bonus: 2-for-1 Special
Additional Benefits
Access to private member site with audio and video replays, presentation outlines, PowerPoints, transcripts, and more
Access to private Facebook group
100% Satisfaction Guarantee
Help I'm Stuck
Coaching Program
Priority Order Form
YES! I want to get unstuck and pursue my God-given dream!
Special Offers:
The regular price for this LIVE coaching program with a master trainer is $495 USD.
$295 discount off the regular price, making the total cost only $200 USD
Bonus: 2-for-1 Special

CLICK the button for the payment option you prefer!
All payments are processed using a secure server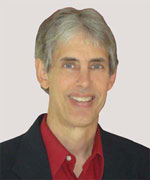 Blessings to unleash God's favor and blessing in your life!
Joseph
Joseph Peck, M.D.
The Time Doctor
Empowering Dreams
Author, I Was Busy Now I'm Not

Biographies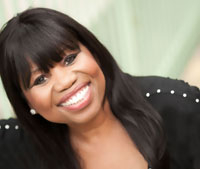 Dr. Sandra Steen is an energetic and exciting woman of God with a powerful creative, prophetic, and modern day apostolic gift. She is an anointed communicator to diverse audiences of all backgrounds. Sandra is the founder and president of Sandra Steen Consulting LLC, an international speaking, training, consulting firm. She is a graduate of Southern Methodist University with many years of corporate experience and numerous certifications. She is an international Communication and Leadership expert. For her outstanding contributions to the study of humanity, in 2014 Sandra Steen was awarded an honorary "Doctor of Humanities" in Washington, D.C. She is also a Certified Professional Coach working with Executive Business Leaders worldwide.
Dr. Joseph Peck is a physician, author, speaker, creative marketing and communication strategist, and 30-60-100 Dream Coach. His passion is creating a movement EMPOWERING DREAMS of millions of people through coaching, journaling, and life-changing webinars. His gift is connecting people, ideas, and resources for creative miracles. Dr. Peck is known by many as The Time Doctor.